With the Affiliate Toolkit product pages, you can use your product page for each imported product. You only have to activate the corresponding option in the settings.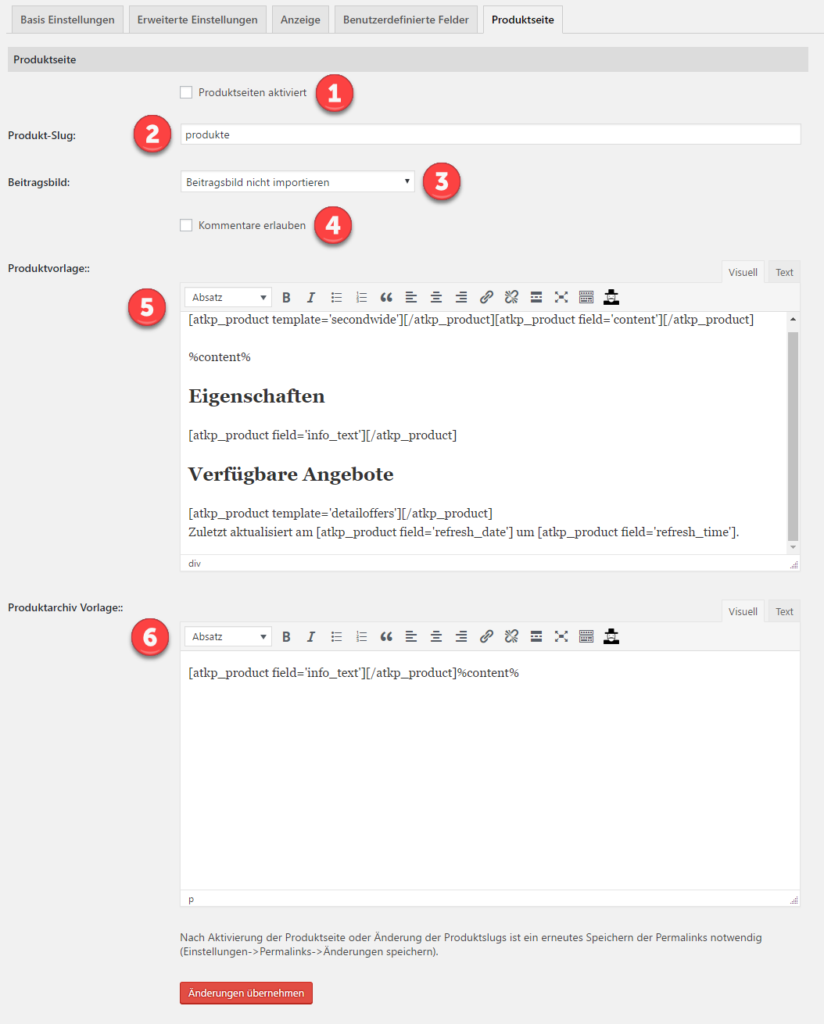 1. Activate product pages
This will activate the public product pages.
Caution: Products that have the "published" status are available from the outside. Products with the "design" status are not publicly available but can be integrated into the articles via the shortcode generator.
2. Product slug
This is the name which is displayed in the link when the product has been opened in the frontend.
3. Post image
Here you can choose whether the contribution picture should be imported or externally integrated. This is the same setting as in the advanced settings.
If you select the import, the image is updated regularly. The external integration does not work with any theme.
4. Allow comments
Here you can activate comments for the products. In the case of products that have already been created, the comments are not created afterwards.
5. Product template
The product template reflects the complete product page of a product in the frontend.
The title is the product slug ("products") and then the title can be seen. The lower area (red border) is structured exactly as the placeholders are arranged in this text field.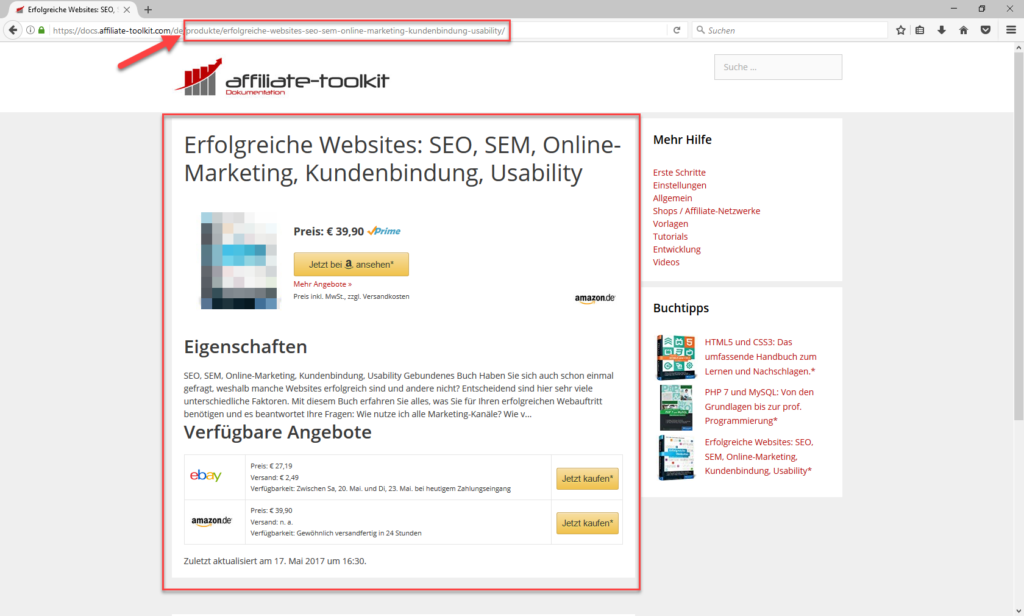 6. Product archive template
The product archive template is used for the collections in archives or taxonomies. In the title bar the taxonomy "hersteller" is recognizable.