Our Toolkit comes with an API for affilinet. This post contains all the information you need to set up the interface within the plugin.
The configuration only applies to the affilinet-API installation. All additional information regarding the shop can be found here.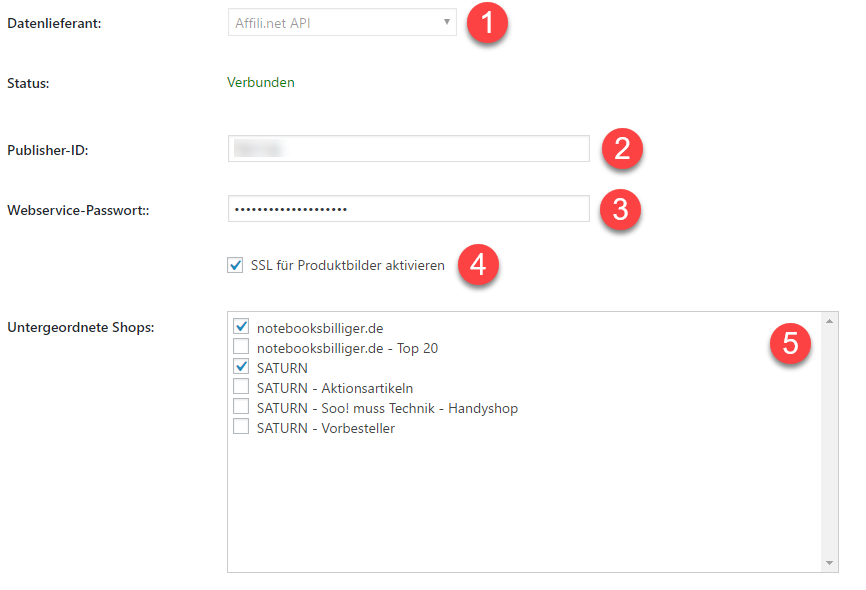 Setting up the affilinet-interface
1. Data supplier
This is where you pick the affilinet-API. Afterwards you can enter your access information.
2., 3. Publisher ID and Webservice-Password
You need to know the publisher ID. The key can be found on the website. Additional information can be found below.
Click on publish once all information has been entered correctly. The plugin now connects to API and checks the key. Once the test has been completed successfully, the status becomes "connected" and all available partner shops are listed. Now you need to checkmark the respective sub-shops and save it again.
4. Activate SSL for product pictures
If your website uses SSL or if you want to switch to SSL in the future, you should click on this box.
Attention: With affilinet it depends on the corresponding partner shop and whether this shop can also supply the product pictures via SSL. It may be possible that even with SSL eventually no picture can be provided.
5. Sub Shops
An individual shop is created for every affiliate partner at affilinet. This allows you to manage more than 500 partners. Highlight your partner shop and click on save afterwards. When switching to overview, you will find the corresponding shop as a "Sub-Shop".

Tipps for the affilinet interface
Find API-Keys
This network allows you to find the access information pretty fast. All you need to do is log in with your publisher data and choose the menu "Webservice access information".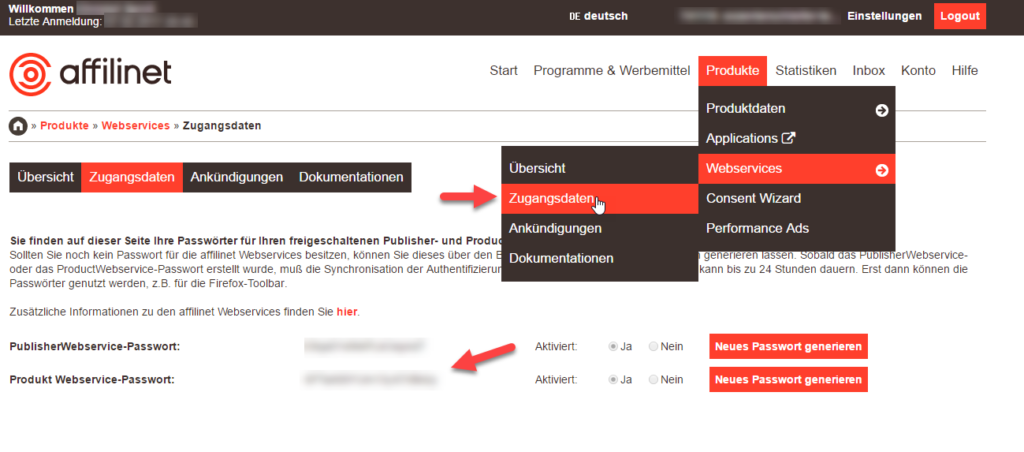 My partner is not listed in the plugin?
Check if your partner has shared his product data via webservice: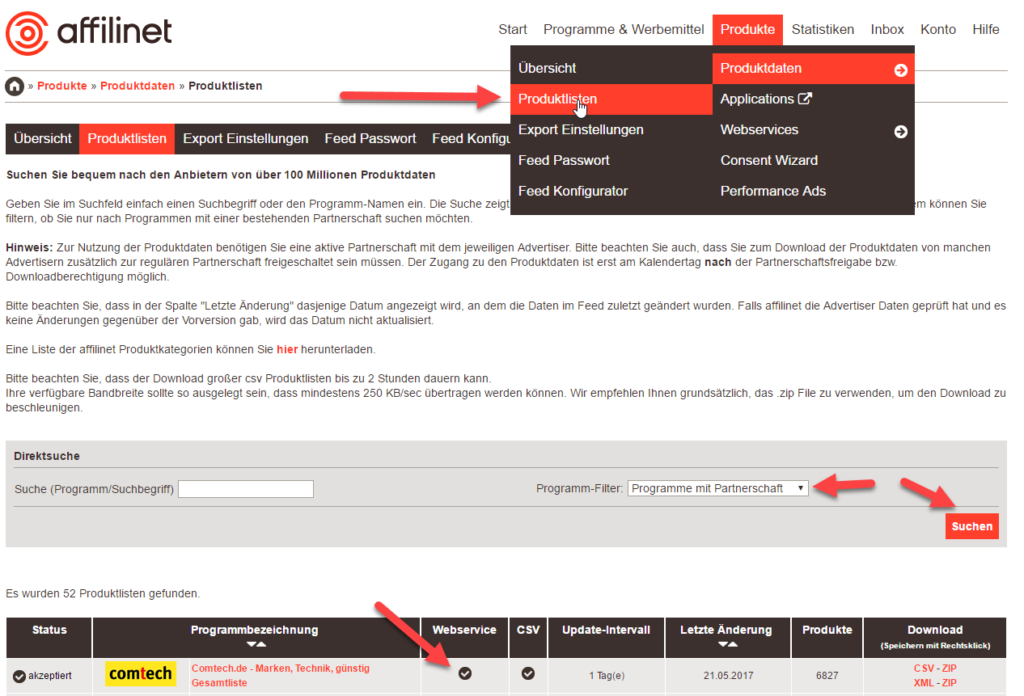 Also check if the partner program would like to use separate advertisement for the webservice and if you need permission to participate (to access the participating site):